All eyes on critical levels for the open
EUR/USD is poised for an upside continuation should the lows hold.
A bullish head and shoulders are in the making.
The bulls are stepping in for the potential of an upside continuation from a longer-term perspective
The following is a top-down analysis that illustrates where the next trading opportunity could be derived from the current market structure.
Monthly chart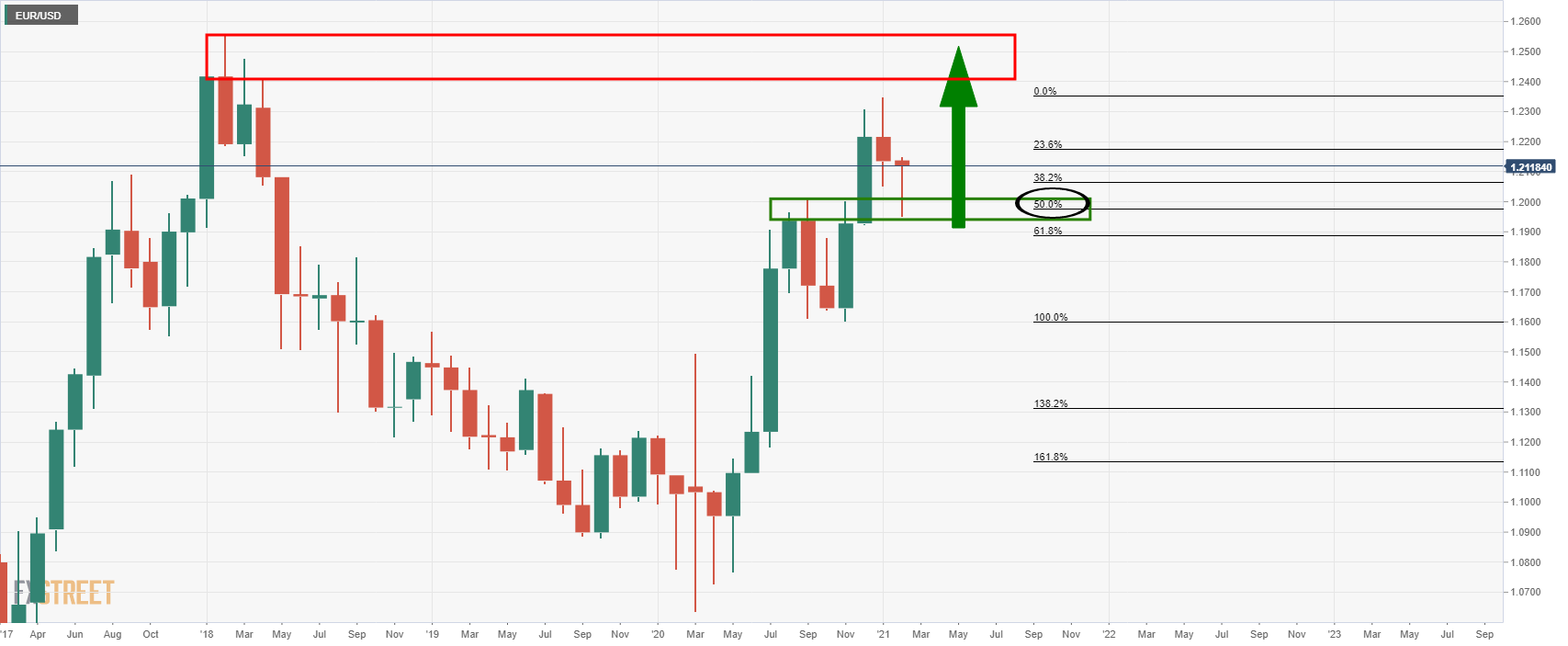 There are prospects of a continuation now that the price has made a 38.2% Fibonacci retracement. 
Weekly chart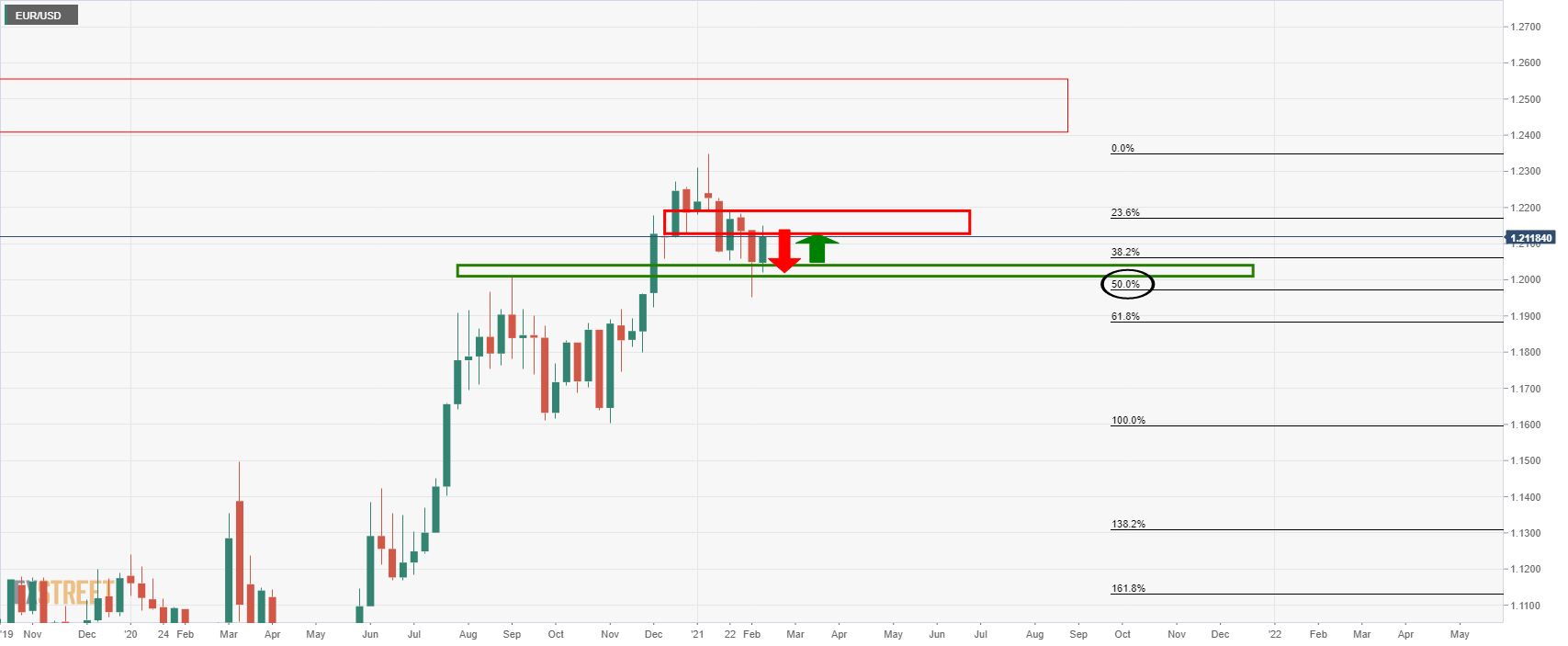 The price is trapped between support and resistance on the weekly chart.
Daily chart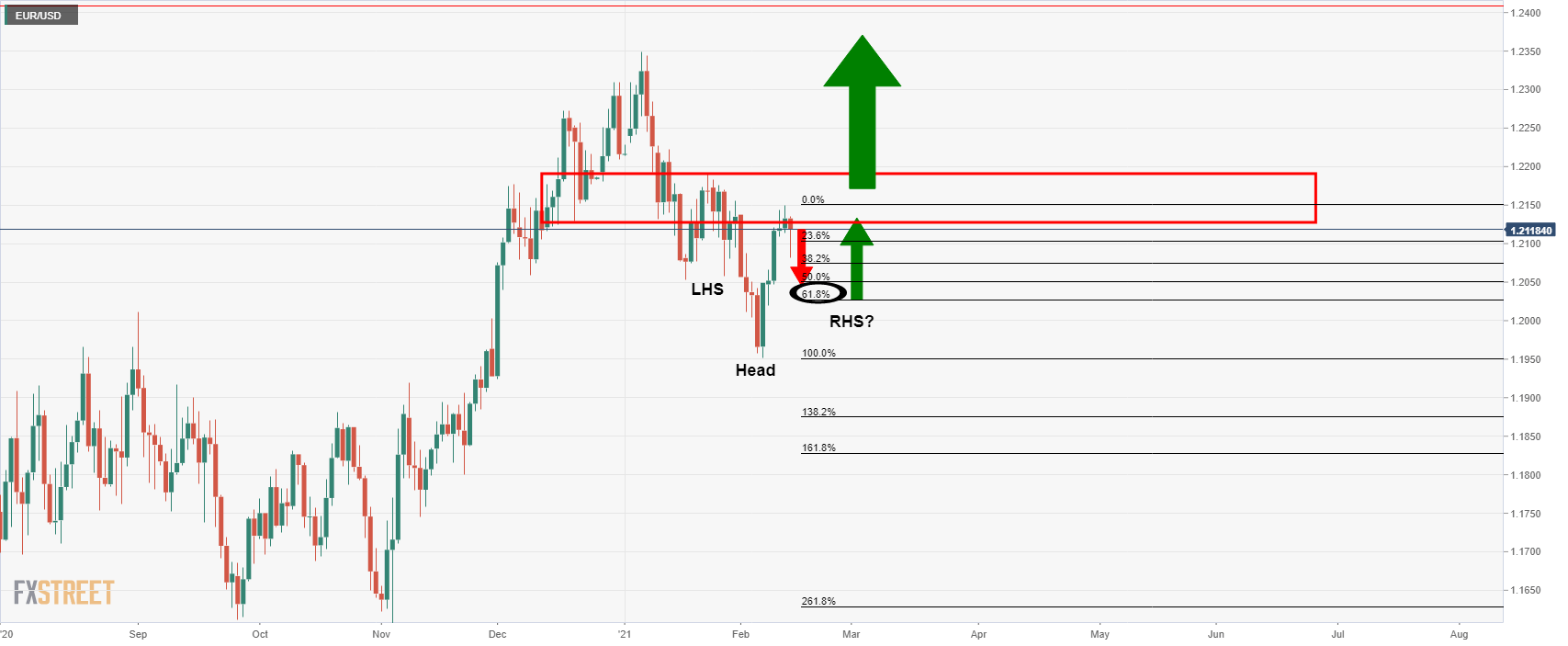 A bullish head and shoulders are in the makings.
4-hour chart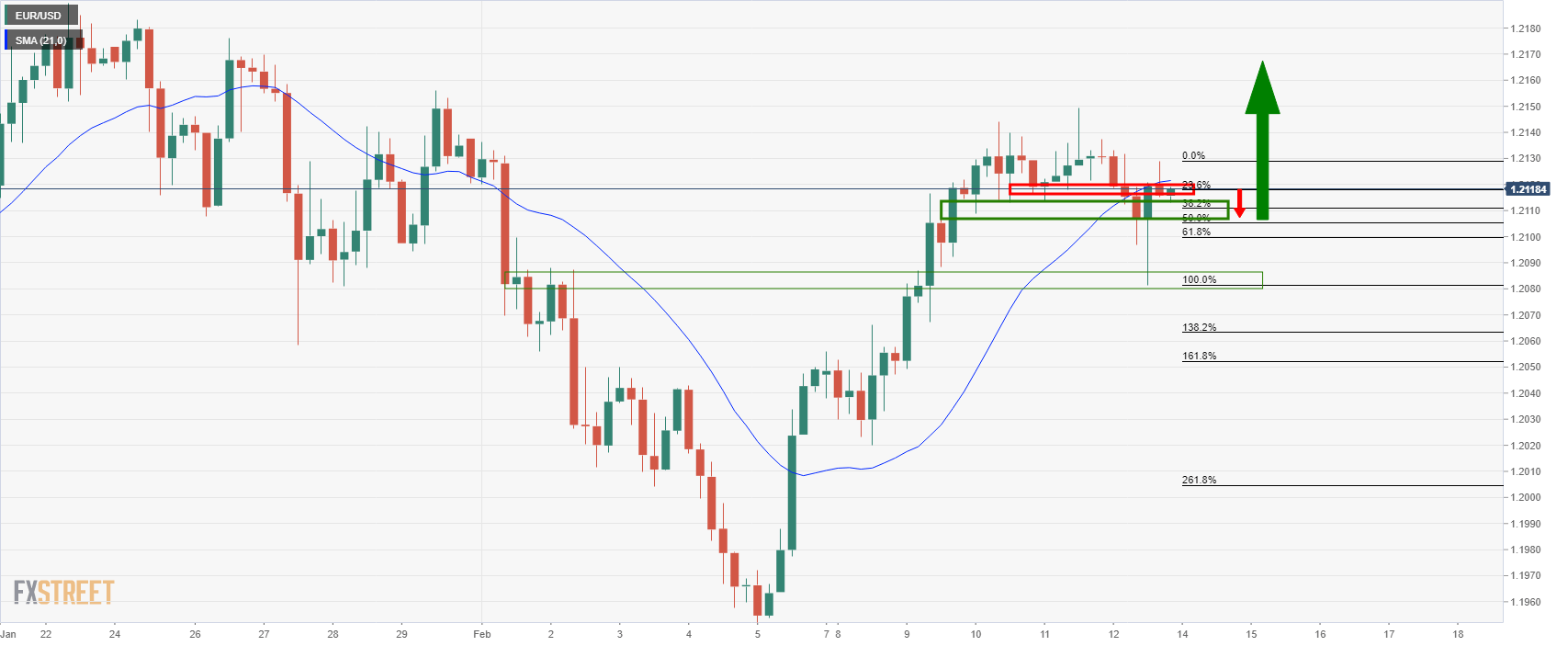 Meanwhile, for the open, eyes are firmly on the tight support and resistance parameters on the 4-hour chart.
On a failure to break above the current resistance, a 50% mean reversion of the latest bullish impulse would be expected to hold and on doing so, the price has prospects to higher highs. 
Failing that, and in confluence with the daily head and shoulder thesis, the last stop would be expected at the lows, if the train has not already left the station that is.  
1-hour chart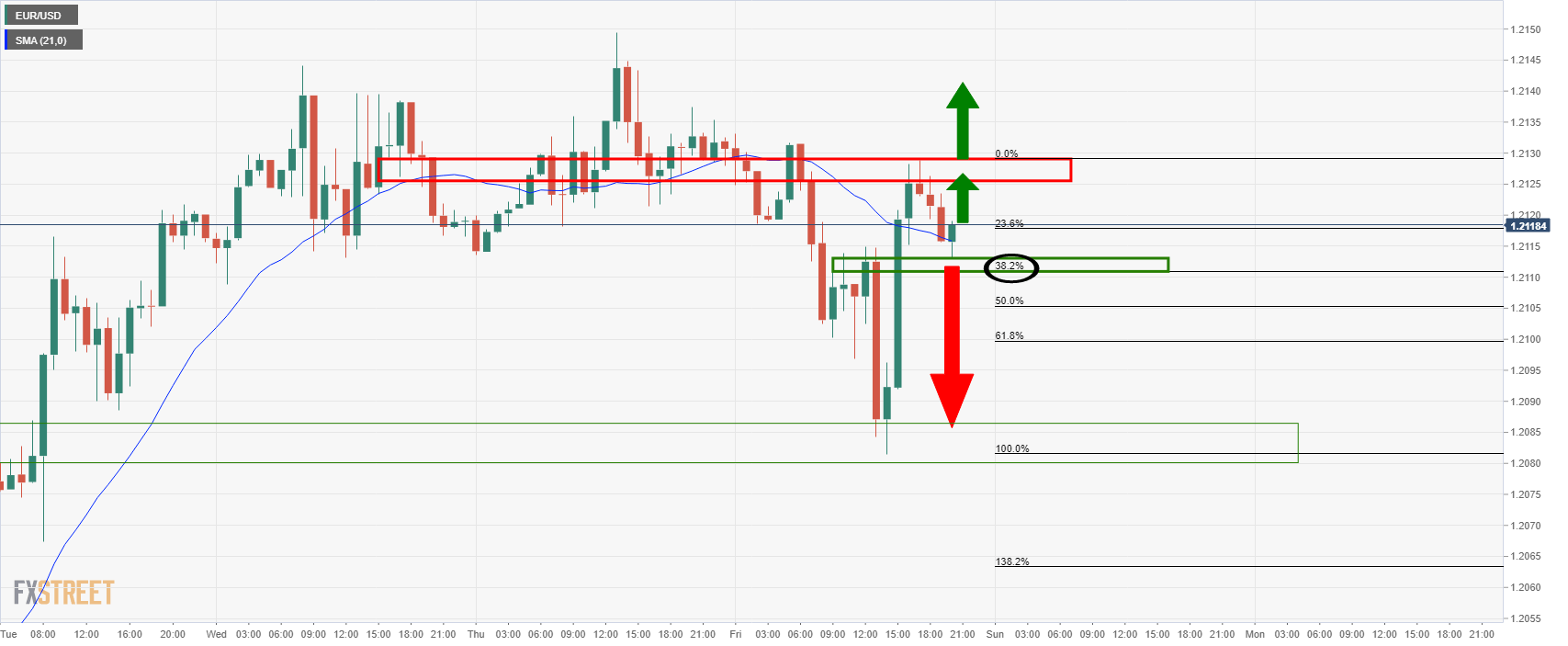 The w-formation's neckline would be expected to hold considering the confluence of the 38.2% Fibonacci retracement level.
However, a break below would still be expected to meet demand at the prior lows according to the longer-term analysis.