Boeing Stock: A Long-Term Buying Opportunity (NYSE:BA)
Shares of The Boeing Company (BA) are trading down significantly due to the war in Ukraine. I am receiving a lot of comments that try to highlight only the positives or only the negatives or blame me for highlighting only one side at a time. Reality is that the current situation is so complex that it takes full-time employment to write from this current situation from various perspectives and you would likely end up with a book that could easily be 50-100 pages. So, while as a reader you would like to see me covering it all at once, I would ask for your patience as we all process this war personally and professionally. Our coverage has also been built in such a way that big topics are covered within multiple articles and the situation in Ukraine is one of these topics. It would be a grave mistake to assume that you read it all when you read just one report I write and based on that form a judgement of what you are missing in a report as there is a big chance we have a report coming up or already published that covers what you are missing.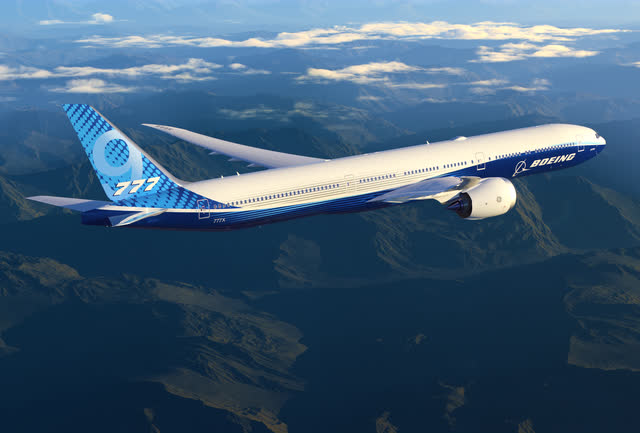 It's also a good time to remember that aviation is global and it is complex. The products the aerospace industry develops are some of the most complex machines we know, despite the principle being extremely simple. The global aspect from supply as well as demand side makes the commercial aircraft industry difficult to assess and that is also why extremely few analysts do it for free on an investment research platform such as Seeking Alpha. I have been doing it for nearly a decade exclusively for Seeking Alpha and what I have seen is that investors are too often looking for binary views with extremely little acceptance of blended views. Reality is that aerospace is so complex that you need a blended view, and because there are so many elements involved, they need to be addressed in various pieces. With that in mind, we have covered some cons for Boeing recently and it is now also a good time to assess whether the current share prices offer a nice entry opportunity and why.
Timing is key
The obvious art of investing is buying and selling at the right time. During the Boeing 737 MAX crisis, I have seen that many investors thought Boeing was a screaming buy as prices would snap back to the $500 per share once everything was resolved, which in the view of many would happen within 12 months. We are now three years later and share prices also due to the pandemic have not snapped back. It should serve as a reminder that buying low is just part of the story.
I bought shares of Boeing a long time ago, I have been invested in Boeing since the $80 level and that cost basis has allowed me to sit through the Boeing 737 MAX crisis as well as the pandemic without being in a loss position. So, buying at the right time allows you to be comfortably invested. In February 2020, we shared an implied price of $76 per share for Boeing recognizing that Boeing would not fall to these levels but significant risk remained due to the pandemic of which nobody knew the severity for air travel and the global economy at the time. Boeing ended up getting pretty close to what I considered its fair value while recognizing that it would still trade at a relative premium. People who bought the COVID-19 dip saw their share investment appreciated by 95% to date and a similar opportunity could exist today, which allows for long-term positioning in Boeing.
Air travel is resilient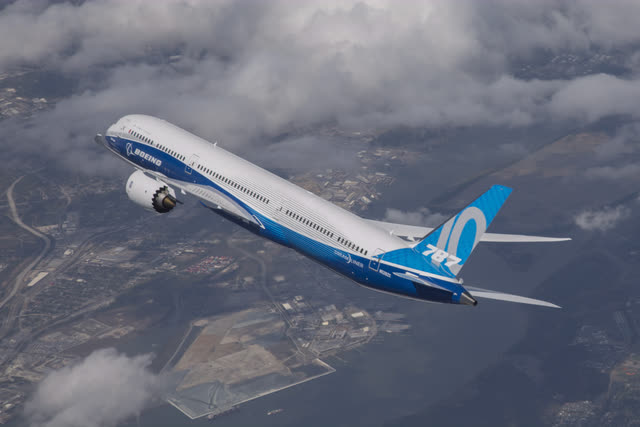 The investment thesis for Boeing that marks a nice investment opportunity is how the industry deals with shocks. Overall, despite shocks rippling through the industry, we see that the industry is resilient. The long-term trend for air travel is still directed upward and that trend is intact even with global shocks following the 9/11 attacks, the financial crisis, high oil prices, recessions and the pandemic. So, for the long-term investors, price weaknesses as we are seeing today provide an opportunity.
Russian aviation market poses a risk
There are risks involved as the relation between Russia and the West could affect the size of the market for Russian aircraft over the longer term and how much will actually be sourced from Boeing though Russia is not to the point where it fully sources components for its jet within Russia. At this point, we simply don't know how the future looks for Russia and how that will affect Boeing. There also is the larger risk of a global recession, but the trend has been favourable in that regard as even global downturns are overcome over the longer term.
Boeing 737 MAX recovery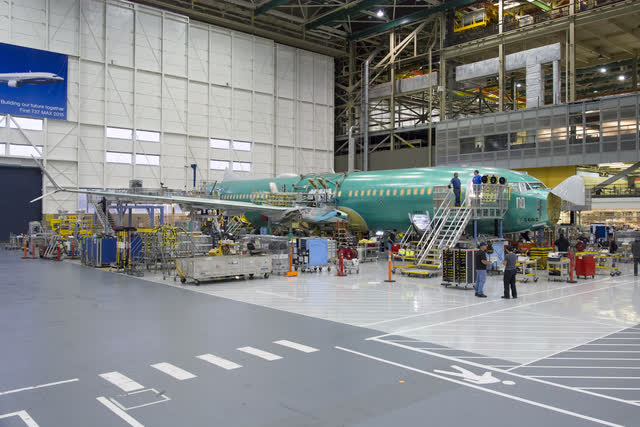 Boeing still has rather big challenges when it comes to improving balance sheet health and improving the strength of its commercial aircraft portfolio. That is something that cannot be denied. However, we are also seeing some improvement in the single-aisle environment. Right now, Boeing is not living up to expectations when it comes to the delivery rate. So, that should be a point of attention. However, Boeing is also eyeballing to increase the production rate to 47 aircraft per month by the end of 2023, a move that will improve the company's efficiency and bolster its cash flow.
Conclusion
During the start of the pandemic, I was extremely convinced that Boeing shares offered a nice entry point. This time, my feeling is not as strong, but I do believe that with the long-term picture in mind, Boeing could offer an opportunity for investors that aim to be invested for the long term. That comes with the note that continued tension could spark a reduction in air travel and subsequently affect Boeing and there is stress on the supply chain. What remains is that, overall, the air travel trend has shown resilience. So, price weaknesses do offer opportunities for those with a long-term focus but investors should also inform themselves about supply and demand side risks.