Erie Indemnity (ERIE): A Solid Foundation Amidst An Eerie Economic Volatility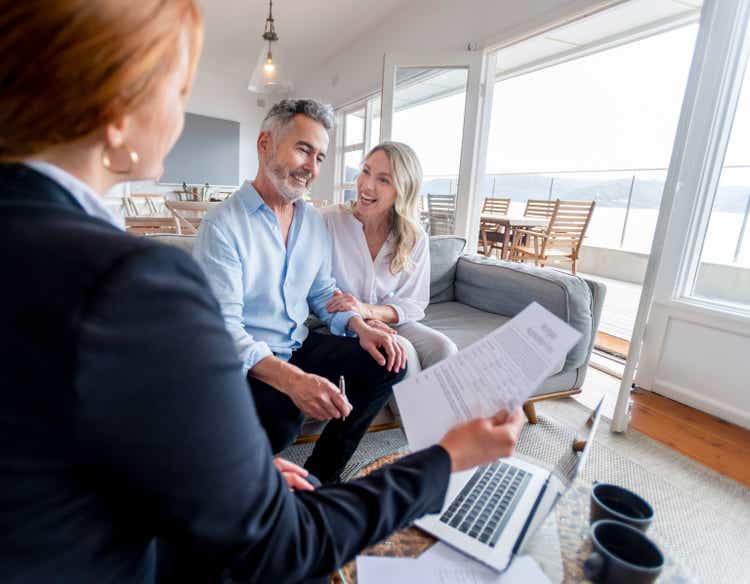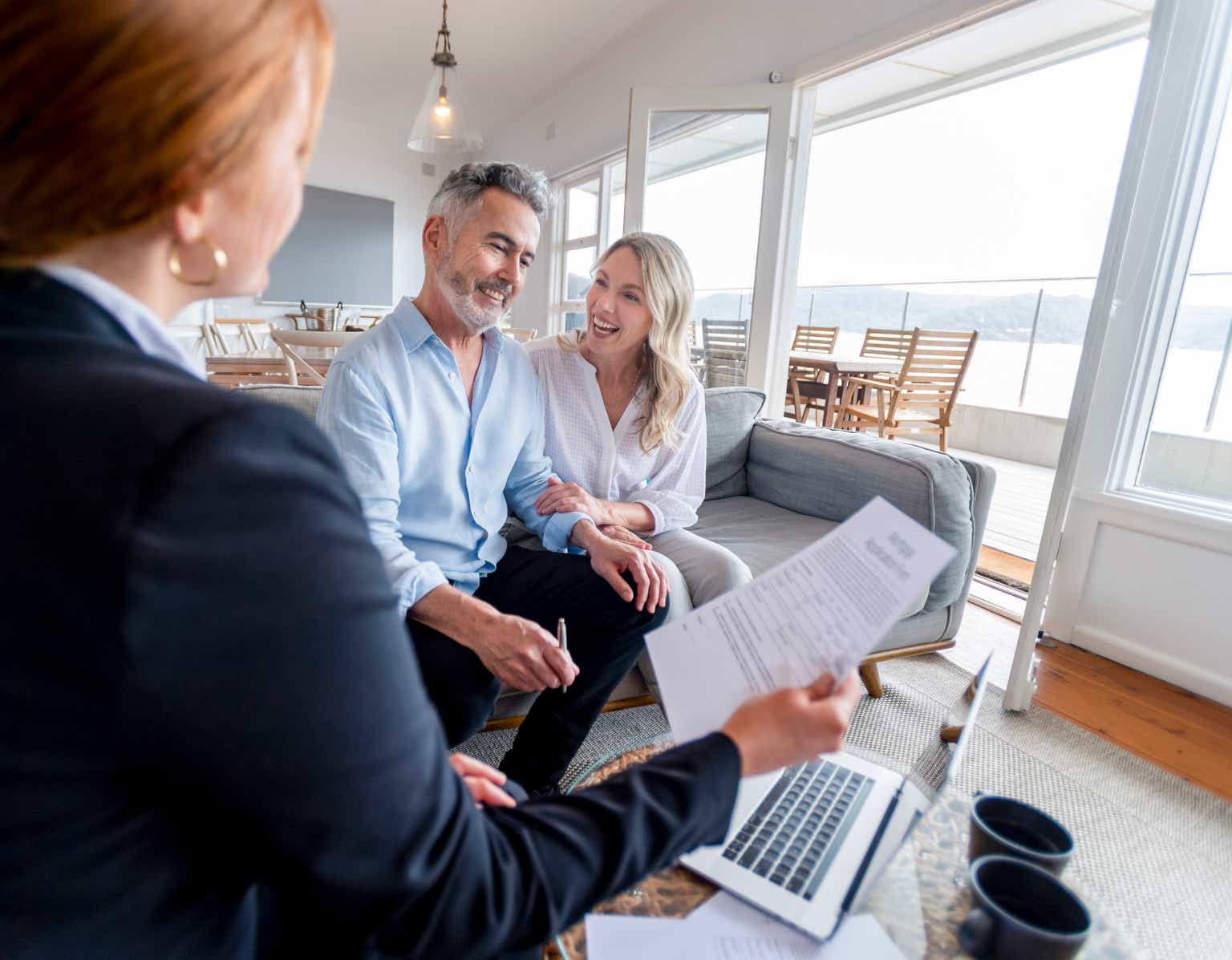 It's been a while since I last covered Erie Indemnity Company (NASDAQ: ERIE). And like I've said before, it is a promising company in a thriving industry. It's just a shame that I rated it as a hold, foregoing 25-45% of gains had I decided to buy some. Today, I'm keeping an eye on it once again as I watch banks and insurance companies closer. But I'm still rating it the same using more price metrics.
Erie remains a durable contender, given its robust core operations. Its impressive strategies help it sustain growth and improve economies of scale further. Even better, the market stays enticing despite the volatility in property and car prices. The economy as a whole conveys potential slowdowns in the first half. But the market may withstand these blows, and more opportunities may arise in the second half.
Moreover, its liquidity position is solid, making it a secure company. It also proves that the company is successful at balancing growth and fundamental stability. As such, it keeps adequate capacity to eliminate borrowings and pay more dividends. Meanwhile, the stock price has shown a downtrend in the last two months. It is logical as it seems to have already exceeded its intrinsic value.
Company Performance
Pennsylvania appears to be one of the states with the costliest home and car insurance prices. Despite this, the demand for insurance in the state remains decent. In 2021, nearly 70% of houses in PA are insured. Given the combination of skyrocketing home and car prices and low inventory, it remains a staple. It is no surprise that more insurance agents enjoy working, making PA the 18th best state for insurance agents and the 14th largest home insurance market.
Given this sustained market boom, Erie Indemnity Company enjoys its robust performance. The operating revenue amounts to $741 million, an 8% year-over-year growth. It is now the best growth rate since 2018, ranging from 3-5% only. Its cumulative value of $2.14 billion shows a 7% year-over-year growth. If we check it more, we can see all components increasing, especially its fees for policy and renewal services. It is the primary revenue component, comprising 74% of sales with 9% year-over-year growth. Thanks to the continued increase in policy applications and renewals. Even better, year-over-year growth has been sustained at 3.3% versus 3.2% in 3Q 2021. It keeps increasing despite the higher prices, showing higher demand for its insurance products and services.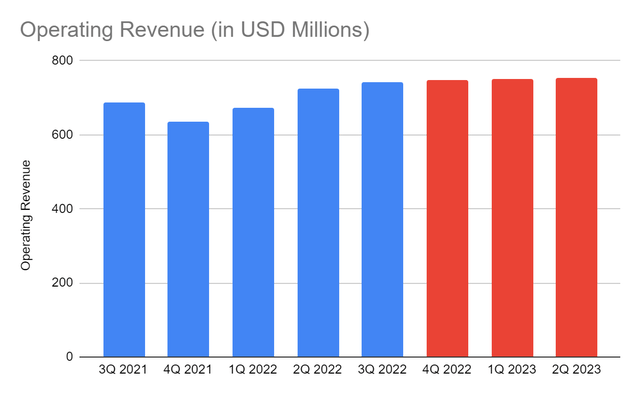 The most obvious reason is the increased property and car value in the last two years. Although prices have plateaued in recent months, they remain far higher than pre-pandemic levels. This factor makes home and car insurance more essential. Also, inflation slowed down in 3Q 2022 to 8.2% from 9.1% in 2Q 2022. It also capitalizes on its solid customer base and established reputation. It has been in operation for almost a century, making it a reliable insurance provider. It has gone through numerous economic crises, such as The Great Depression and The Global Financial Crisis. And even after the plunge in 2020 and recession fears this year, Erie remains an indelible figure.
But what mainly drives its success is its strategic pricing amidst inflationary headwinds. According to NerdWallet, the average home and car insurance rates are $930 and $2250. National average property and car policy rates amount to $1,784 and $1,630. Erie copes with the competition by setting prices at low-average levels. It is one of the cheapest home insurance providers across various policies. On average, its home and car insurance rates are $804 and $1,356. This aspect offers it increased flexibility amidst the still elevated inflation. The good thing is that Erie does not have to sacrifice prices for the sake of volume. It leads to higher premiums, with a 21% in new policies and an 8% increase in policy renewals. It has enough room to adjust its prices, especially now that insurance is expected to have a double-digit increase this year. It also has more shields for a potential economic slowdown. Indeed, Erie maintains a solid market positioning.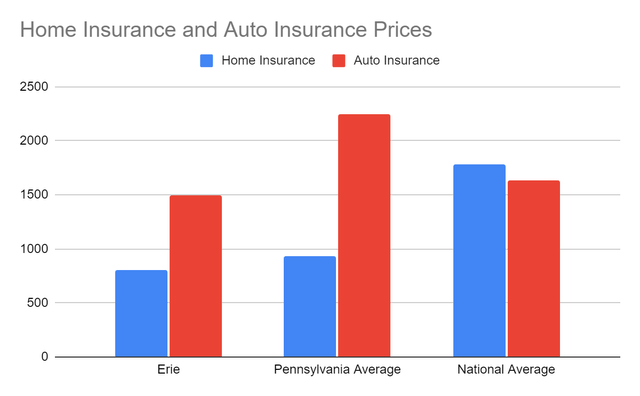 Meanwhile, operating costs and expenses are also increasing. It is also reasonable, given the higher prices and larger operating capacity of Erie. Yet, the increase remains proportionate to revenues. Erie knows exactly how to balance revenues and margins even amidst macroeconomic volatility. Its pricing and cost-reduction strategies are working together. Demand offsets increased costs and expenses, which makes Erie prudent in asset management. As such, its operating margin remains impressive at 14.4% versus 14.1% in the comparative quarter. This year, I expect the company to sustain its robust performance. Market prospects are still appealing. Even so, I believe the actual growth rate may start to contract as property and car prices and demand normalize. It may have a spillover effect on insurance. Its pricing strategy may also help it stabilize revenue growth and margins.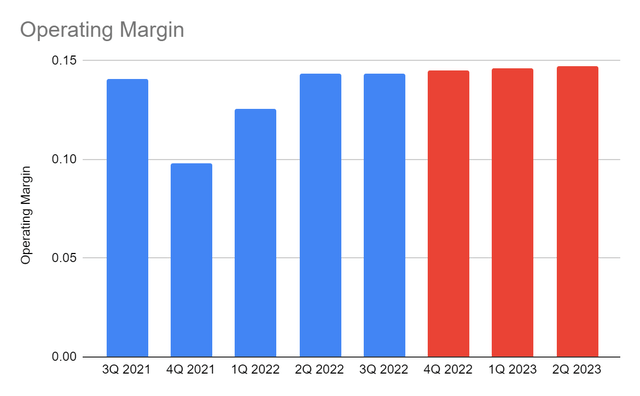 How Erie Indemnity Company May Sustain Its Growth
Property and car insurance are at the forefront of financial and climate resilience. Although PA does not experience frequent hurricanes unlike FL, TX, NC, LA, and SC, it ranks 18th. In 2022, PA was also worried about the impact of Hurricane Ian. And while PA does not have a coastline along the Atlantic Ocean, it remains at risk of tropical storms and flooding. It matches with the still elevated home and car prices even after plateauing recently. As such, getting insurance has become a must for many home and car owners. A recent study shows that more drivers plan to purchase car insurance, a 16% increase this year.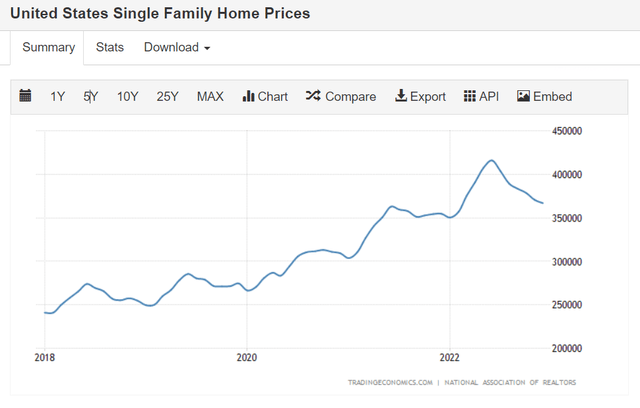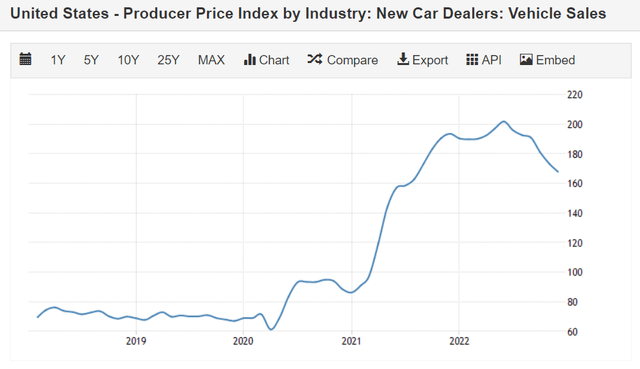 Thankfully, inflation stays in a lull at 6.5%, a massive drop from its 2022 peak. As such, more people may see medium-term increases in purchasing power. Also, interest rate hikes may not be as overwhelming as initially expected. I still expect them to increase, but increments may be more manageable. In the same way, mortgage rates may peak and start to drop as home sales and demand normalizes. I am also optimistic about the buying power of many households since wages and the unemployment rate are still stable. Labor market conditions are a far cry from The Great Recession. Also, home and car inventories remain inadequate to meet market demand so their prices may stay elevated, which may increase the value of P&C insurance some more.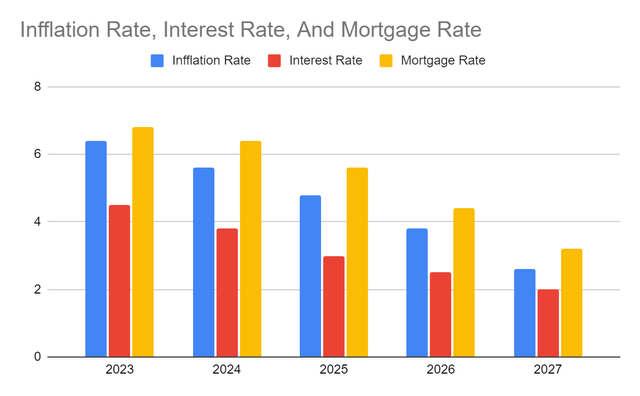 What's more important is that Erie should ensure its capacity to sustain its operations amidst market changes. And it is doing an excellent job, given its stellar financial positioning. Its cash reserves stay adequate despite the noticeable decrease in a year. If we add cash and all investment securities, they comprise 48% of the total assets. But even more noticeable is the elimination of borrowings. Indeed, Erie is very liquid and safer from interest rate hikes, given its zero borrowings. It has a well-maintained capacity to cover its current capacity and dividend payments. It also proves the balance between growth and stability.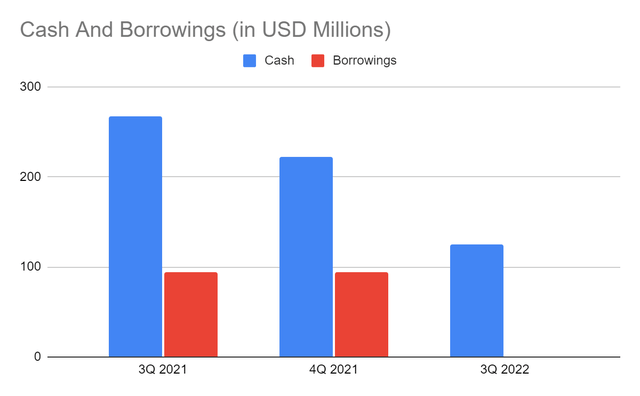 Stock Price Assessment
The stock price of Erie Indemnity Company has been in an uptrend in the last year, even sharper in 2Q 2022. But it shows some pullbacks recently, dropping by 14% from its November peak. At $242.90, it is now 41% higher than its value last year. I have some regret about not buying its shares last year. But now I'm watching it closely in the hopes of a dip as the pullback continues. Despite this, the estimation using the price-earnings multiple appears optimistic. Given the multiple of 44x and my EPS estimation of $5.81, the target price is $255.64. Likewise, NASDAQ appears optimistic, given its estimated EPS of $6.78 and the target price of $254.30. But the estimation using the tangible book value tells a different story. Currently, it has a BVPS of 25.8 and a PTBV of 9.2x. Despite the higher book value compared to preceding years, the stock price uptrend appears to be excessive. The average PTBV of 8.5x will give a target price of $219.97. Meanwhile, the projection using the EV Model (12.58 B – (-0.98 B)) / 52,290,000 shares gives a value of $242.49. It shows that the stock price is still reasonable but slightly overvalued. The price may have already reached its resistance last November. The $251-255 level last December became the bearish breakout point. The PTBV estimated price shows a 10% potential downside.
Meanwhile, Erie stays consistent with its dividend payments, making it one of the popular Dividend Champions. It is a secure dividend stock with yields of 1.9%, better than the S&P 500 and NASDAQ average of 1.68% and 1.32%. It is also well-covered, although the dividend payout ratio is high at 74%. To assess the stock price better, we will use the DCF Model.
FCFF $480,400,000
Cash $97,700,000
Borrowings $0
Perpetual Growth Rate 4.8%
WACC 9.2%
Common Shares Outstanding 52,290,000
Stock Price $242.90
Derived Value $222.24
The derived value agrees with my supposition of potential overvaluation. There may be a 9% downside in the next 12-18 months. Hence, investors must be careful before making a position.
Bottom line
Erie Indemnity Company is an enticing company to observe right now. It has solid core operations, matched with its excellent pricing and solid customer base. Also, it maintains an impressive positioning with its well-balanced growth and fundamental stability. I am confident about its performance this year. It is no surprise that it is a secure dividend stock with decent yields. However, the stock price appears too high to reflect its intrinsic value. Investors may have to wait for a lower price as an entry point for making a position. The recommendation, for now, is that Erie Indemnity Company is a hold.