Magna Stock: Valuation Improves Just Enough, Upgrading To A Buy (NYSE:MGA)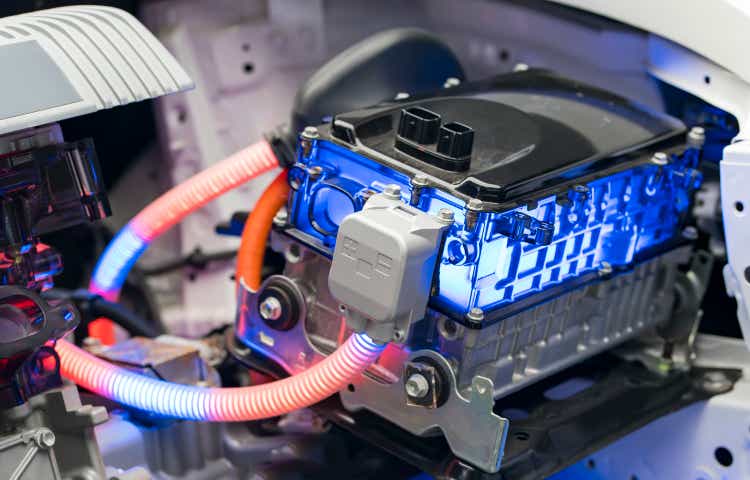 The primary criteria that impacts us selecting an investment is always valuation. The downside of that is that we can sit out of strongly performing stocks for long periods of time. Sure, we completely miss some boats that never ever give a second chance. But the vast majority of stocks often give you a chance to buy them at a great price if you have a healthy dose of skepticism and patience. Magna International Inc. (NYSE:MGA) is a perfect example of such a stock.
The Last Bull Call
MGA has always been a great company. Amazing, shareholder friendly management, coupled with great execution during the most difficult times. The valuation though swings from one end to the other. In November 2020, we slapped a bullish rating on the stock as it was in a valuation range that made sense. We would not call that time point radically cheap, but good enough that you could make 7-9% a year. The call worked beautifully as MGA sprinted higher. That of course forced a move to sidelines as MGA started exceeding the upper end of numbers from where you could get even 7% returns. We were happy to sit out as 35% in 3 months was better than our best expectations.
The Revisit
While we moved aside to a hold rating, MGA has definitely faced some turbulence beyond what we had foreseen. As one of the most bullish analysts on inflation coming into 2021, even we were surprised by the sheer magnitude of it. As we detailed in our Q3-2021 earnings review, MGA has struggled and the challenges looked stiff. Before we make a bull case, we have to see where the company stands today, and for that we need the Q4-2021 numbers.
Q4-2021
MGA finally had a good quarter after struggling through the middle of the year. Sales and Non-GAAP EPS both came in strong and full year sales and EBIT margins looked acceptable.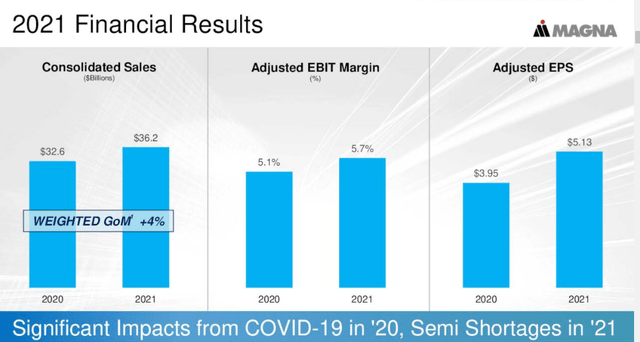 One issue with this comparison of course is that we are benchmarking off the 2020 numbers, which show a big impact from COVID-19. The other issue is that we were expecting sales of close to $42 billion at one point in 2021.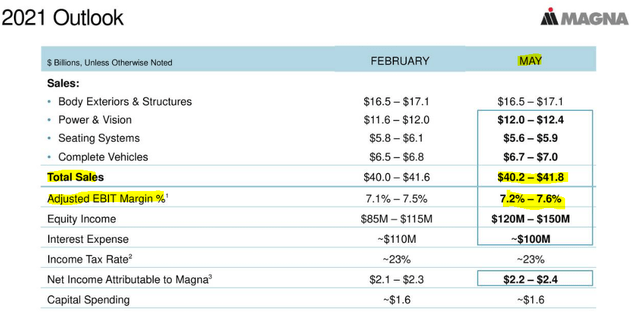 So beating numbers has to always be taken in the context of rapid upgrades or downgrades. Here MGA beat in Q4-2021 but was so far off the mark compared to its original guidance, that it is hard to find the numbers pleasing.
Our 2022 Outlook
The recent war in Ukraine has pushed prices for commodities up across the board. MGA is of course a big consumer of metals and of electricity. The prices for the latter are also skyrocketing in Europe where MGA has multiple facilities. So whatever you heard about the 2022 outlook a few weeks back, forget it. We would look for the low end of 2022 estimates and most likely 10% below, if the conflict persists.

As bleak as that sounds, do remember that if you are buying a stock based on 1 year of forward earnings, you are likely to lose money. As longer term assets, it is important to use more normalized checks to get a feel for what you want to pay. For cyclical stocks, price to sales works better than earnings. Enterprise value to sales is also a good metric. On the price to sales front, we are not approaching rock-bottom territory, but it is starting to look attractive.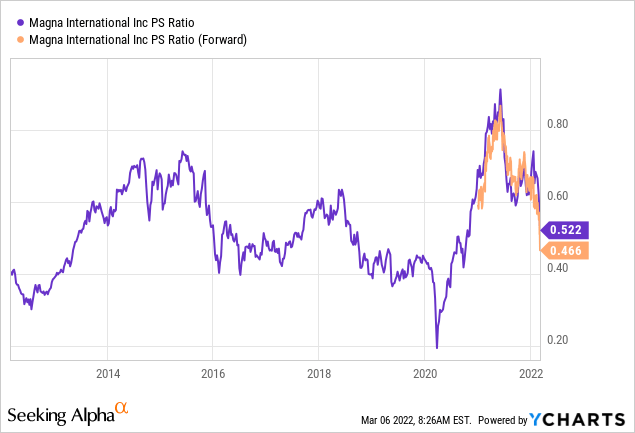 In an ideal world you would want to purchase at 0.4X, and we are certainly coming close. The problem with front-running that metric and basing it on forward sales is that we currently don't know how bad things will get with supply shortages. We also don't know whether MGA can pass on all the costs it is being hit with. Certainly in 2021, it struggled as EBIT margin dropped. 2022 has started off worse from a price pressure standpoint. So you will see a few rocky quarters. That said, inventories in autos continue to look abysmal. If this are to be built towards normal levels, we will need at least 3 years of $45 billion sales for MGA. Those sales are going to come, only question is when do they start. MGA has also guided for 8.3% EBIT margins in 2024, but we think there is a next to zero chance of that happening. Workers have all the cards and barring a deep recession will make MGA's inflation problems worse. The good part is that we don't need those numbers to make a bull case. Assuming a 5.5% EBIT margin and $40 billion of annualized sales, you can get to about $6.00 of earnings per share. With MGA, a lot of those flow back via dividends and buybacks. All of this information gets us to a "weak buy".
Conclusion
MGA carries low net debt ($1.4 billion excluding capital leases), A rated balance sheet and has returned cash to shareholders in a responsible manner.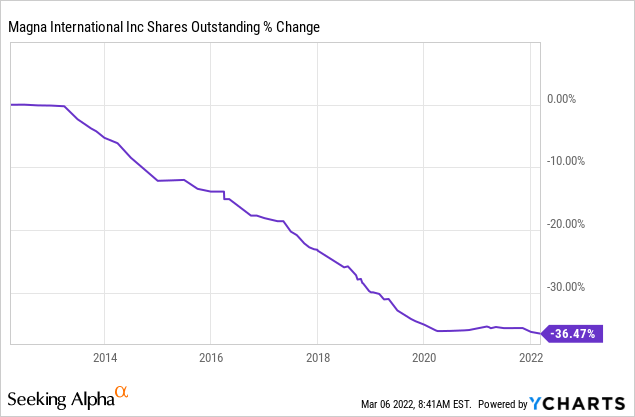 It was fortunate to dodge the bullet on the Veoneer Inc. (NYSE:VNE) acquisition, which has become Qualcomm's (NASDAQ:QCOM) problem. This leaves the company relatively unlevered and ready to get aggressive with buybacks the moment things improve. We like it here and give it a buy rating with a 2 year price target of $75.00. That gives it a potential 13% annual total return from this point if we are right. Defensive investors wanting to beat those returns while taking less risk can consider the selling the $60 Cash-Secured-Puts for January 2023.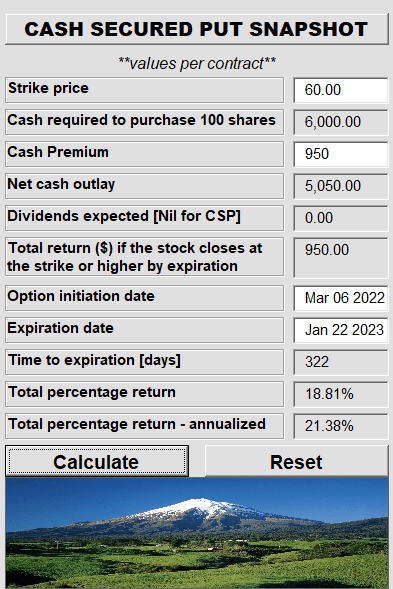 That delivers a 21% annualized return even if the stock drops 4% over the next 10 months.
Please note that this is not financial advice. It may seem like it, sound like it, but surprisingly, it is not. Investors are expected to do their own due diligence and consult with a professional who knows their objectives and constraints.