The Indian rupee remains trapped, W-formation formed
USD/INR tries to break the sideways channel in daily chart consolidation. 
The price has penetrated the 61.8% but sits back on the 50% mean reversion point.
The USD/INR price is consolidated following a series of range-bound candles on the daily chart. The following illustrates the market structure on the daily chart and the potential scenarios for the days ahead. 
The price has corrected to a 61.8% golden ratio but can't catch momentum to the upside. This leaves the downside favourable for a downside continuation although the bullish weekly close is a cautionary feature for bears.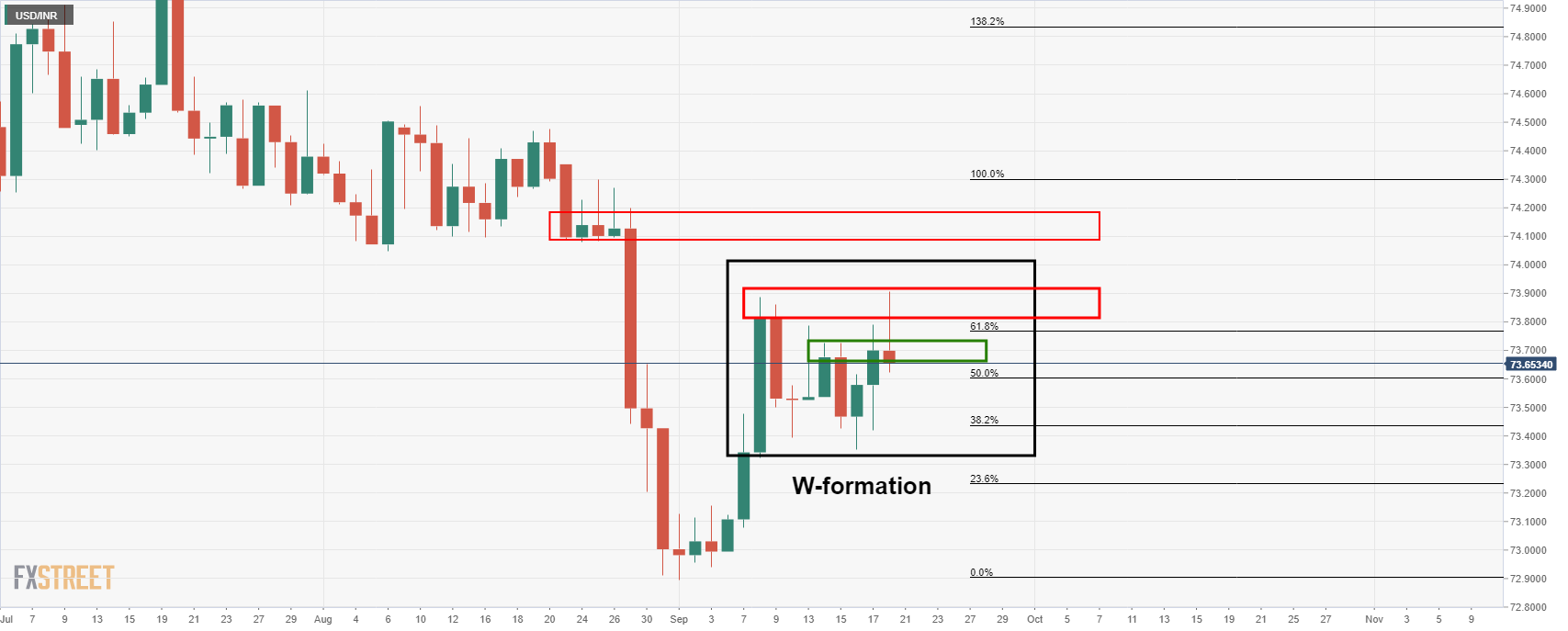 Moreover, a W-formation has been printed which would be expected to limit the price from rising too far before a re-test of the neckline near 73.7250. The price is range-bound on the daily chart between support and resistance, or 73.20 and 73.80 in the main. The price needs to break these levels one way or the other with a daily close or two to confirm the bias. In doing so, the next support and resistance structures will be targetted near 72.80 and 74.20.