W-formation forms as price meets resistance
EUR/JPY is pressing resistance in a bullish long-term trend.
The hourly chart offers prospects of a test of prior resistance. 
EUR/JPY is testing a key resistance area within a broadly bullish long-term trend.
The following is a top-down analysis which illustrates where the next potential opportunity can be expected from forthcoming price action and structure. 
Monthly chart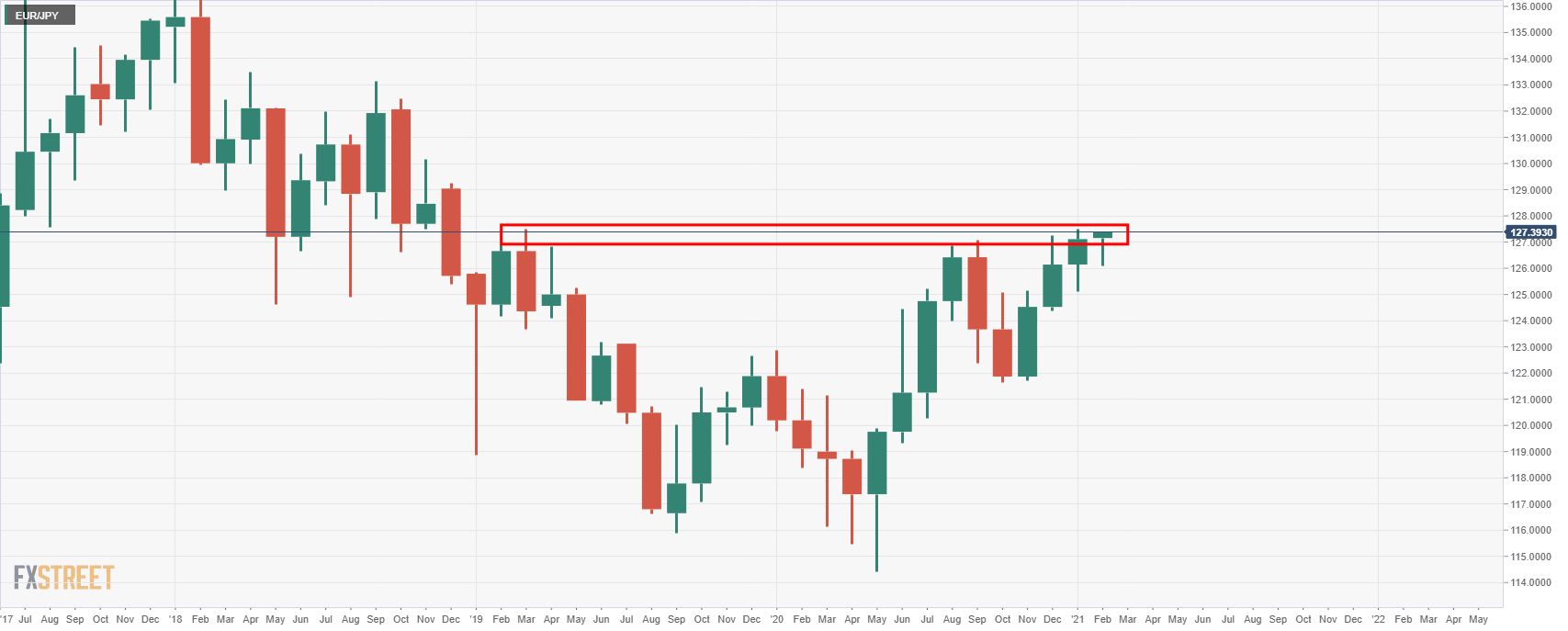 The bulls are in charge and an upside extension can be expected.
However, there is resistance at this juncture and the price will most likely offer downside opportunities on the lower time frames first of all. 
Weekly chart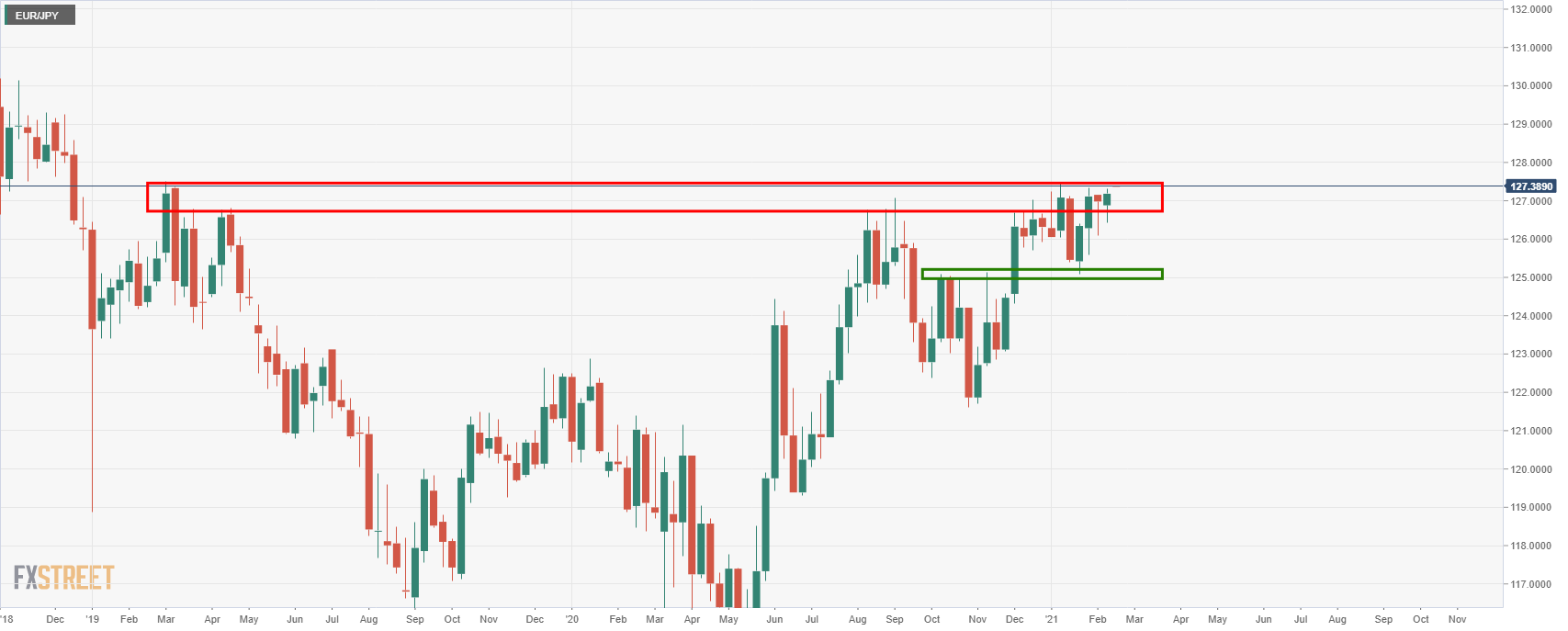 The price is trapped between support and resistance from a weekly perspective. 
Daily chart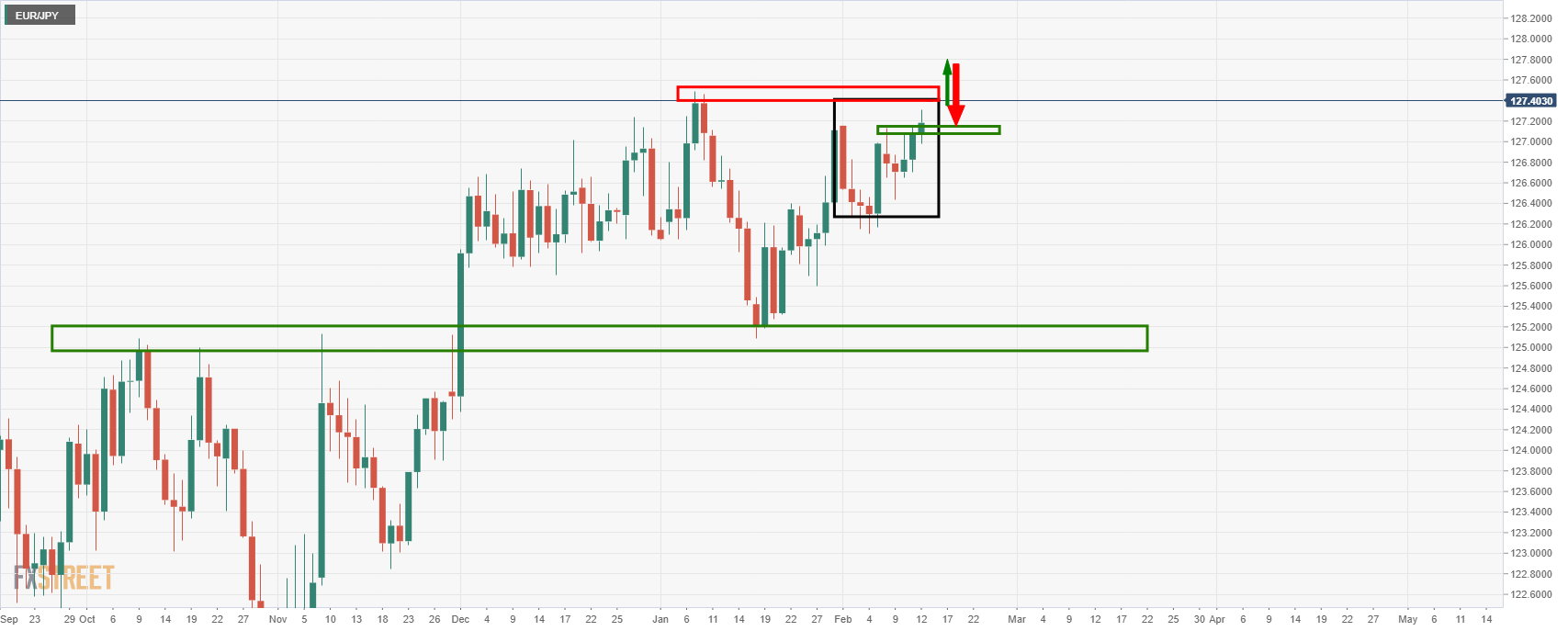 There are prospects of an upside extension prior to a daily correction to the neckline of the W-formation, or, if the price moves significantly higher, an extended W-formation will be the outcome.
In such a circumstance, the current resistance would be expected to act as support instead.  
Hourly chart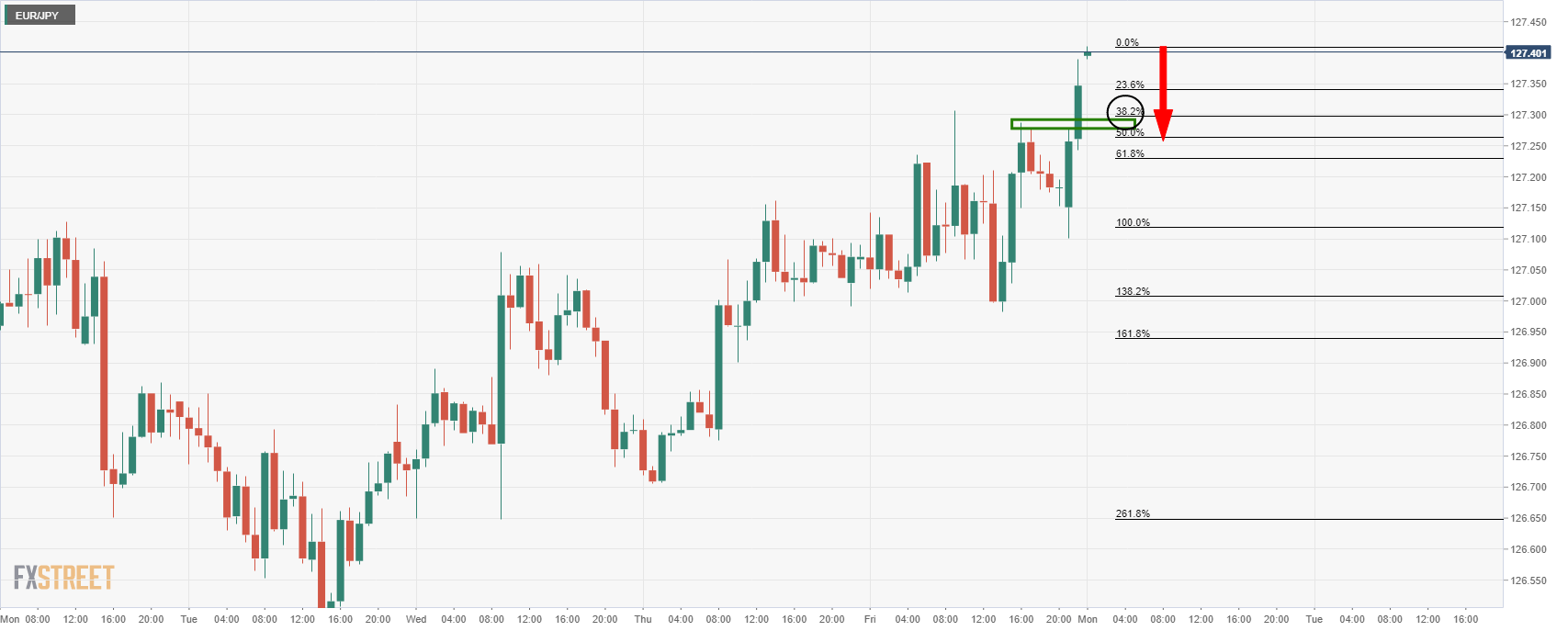 From an hourly perspective, with the price meeting resistance, a 38.2% Fibonacci retracement meets the structure and a correction can be expected. If the scenario plays out, it would be expected to act as support prior to a break of the current resistance.